In this day and age, 'toned abs' is the trend for both men and women. More often than not, people look up to celebrities and even social media artists for inspiration with the hashtag #bodygoals. We know, however, that sculpting our abs, aside from hard work and proper diet, requires proper exercise. You don't need a gym membership nor any equipment to carve a bun, and that's what you came here for – to learn about the best at home ab workout.
Jeff Cavaliere of ATHLEAN-X, a Pro athlete trainer and licensed Physical Therapist, shares to us a no-equipment home ab workout that uses what we call "x-tinction technique" and it surefire kicks your ass.
The Six Pack Progression
The Six Pack Progression is a sequence of key ab functions Cavaliere uses in this workout. These are as follows:
Lower Ab Movement

45-second Two down One-Ups (with extinction at 45 seconds)

Bottom Up Rotation

60-second Figure 8's (with extinction at 60 seconds)

Midrange Movement

12-rep 21 Crunch (with extinction at 12 reps)
At this point, take a rest for 30 seconds before proceeding to the following.
Obliques Movement

45-second Scissor V Ups (with extinction at 45 seconds)

Top Down Movement

Hip Touch Planks x 15 each side (with extinction at 15 each side)

Top Down Rotation

Russian V Tuck Twists x 16 reps each side (with extinction at 8 reps)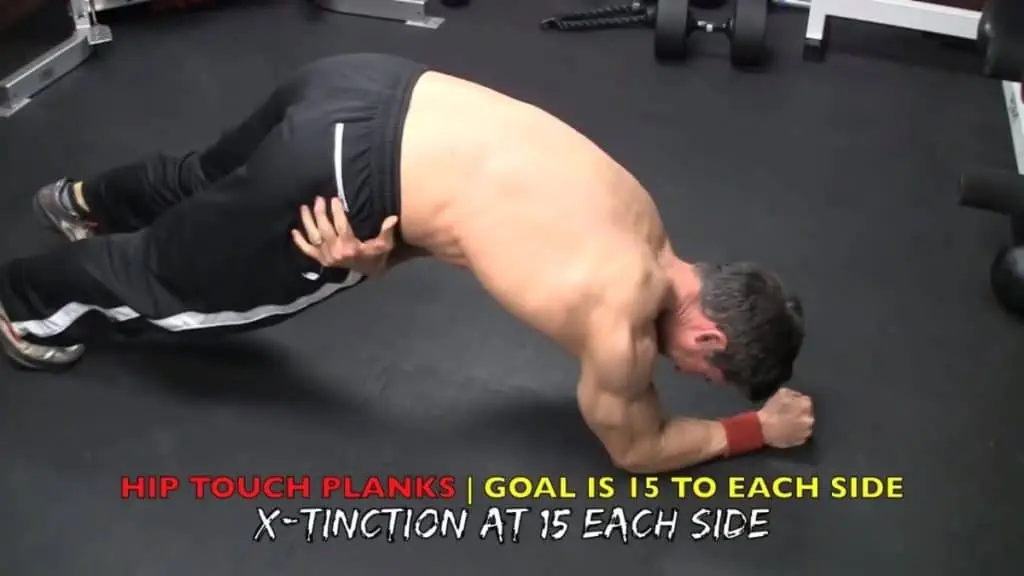 X-Tinction Technique
As you see, Cavaliere uses the term "extinction" or "x-tinction." This term means the target number of reps or time. When you meet the extinction number, take a rest for only 10 seconds and repeat the same exercise.
Keep repeating until you can't meet the 'x-tinction' number. Only by then are you going to move on to the next exercise. In other words, you are termed "x-tinct" with the exercise when you can't meet the number or target.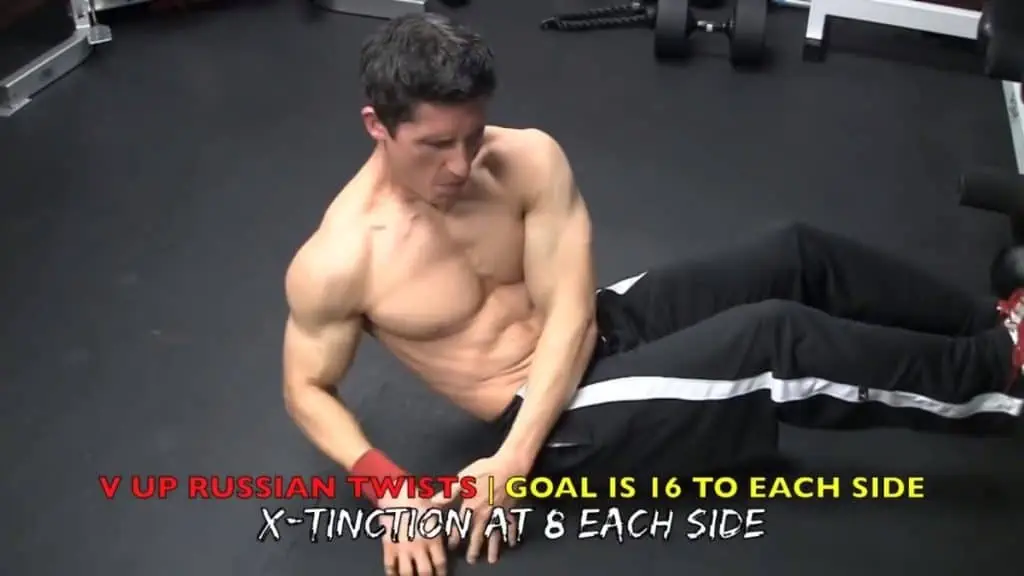 Try This Best At Home Ab Workout
What I personally like about this workout is that anyone at any level can do this. Whether you are still starting up or already at an advanced level, this is very suitable for you. And also, you need but zero equipment for this.
As Cavaliere says, "…you always gotta get started." So, turn up the heat now. Keep moving and don't stop until you see those hard-earned abs with this best at home ab workout.
Watch Jeff Cavaliere's video to learn more about this workout.
Credits: ATHLEANX/YouTube