Credits: ATHLEAN-X/YouTube
Would you like to pump up those chest muscles with the use of just your body weight plus a few items at home? That's exactly one of the things I'm passionate about, too. So, whether you're a beginner, intermediate or advanced trainee, I'm pretty sure you'll find great insights from the best bodyweight chest exercises (plus workout tutorial) that I'm going to feature in this post.
The Best Bodyweight Chest Exercises You Can Do
Now we've got the upper, mid and lower chest muscles to take care of, so the best set of bodyweight exercises that can hit all of these is just what we'll need. To accomplish this feat, we're going to use at least two home items, as suggested by Jeff Cavaliere of ATHLEAN-X.
So we'll just find a trusty bench or a heavy box plus anything that can function as a dip station alternative, and we'd be ready to go.
Modified Push-Ups
Pushups can never be overrated. Here's where you can use a heavy box or a bench.
Decline Push-Up (works on the upper chest)
Regular/Flat Push-Up (works on the mid-chest)
Incline Push-Up (works on the lower chest)
If you consider yourself a beginner, you may bend your knees and "push up" with lesser body weight resistance.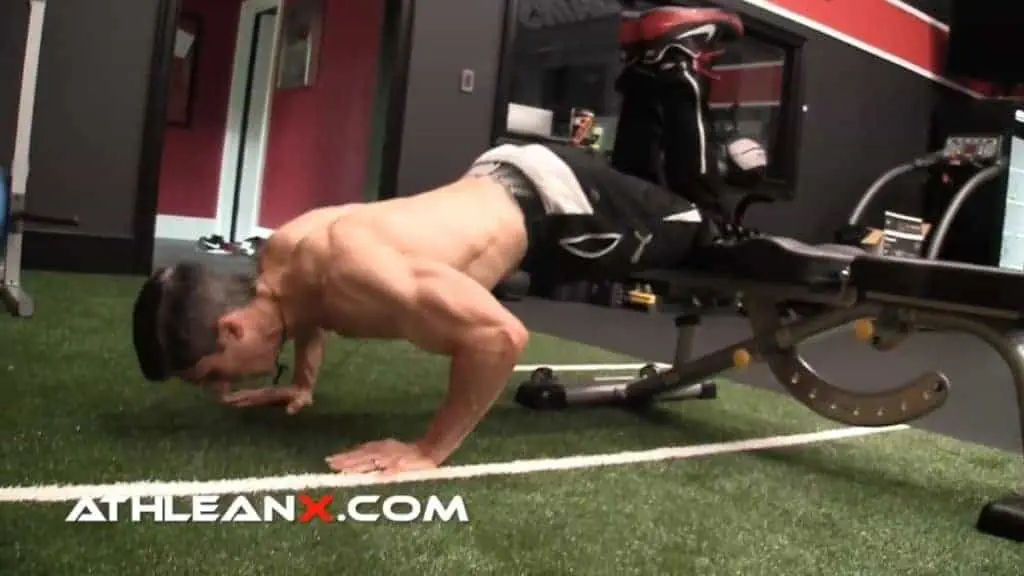 If you're an intermediate workout "student," stretch your legs to the full.
Now, if you're someone doing advanced workouts, you can add a literal twist to your push-ups.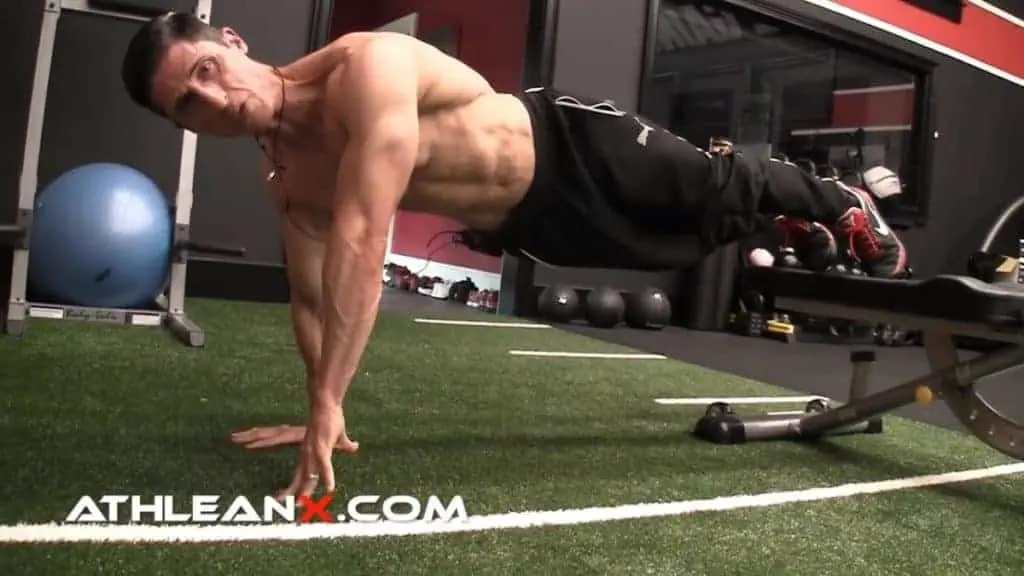 Dips
Dips are great for your triceps, but when performed from a higher position, you can just get your chest muscles sore. For a set of dips within a chest workout, you can perform a bunch of them for the following period of time.
Beginners: 20 seconds
Intermediates: 30 seconds
Advanced Guys: 40 seconds
Basically, those are all the best bodyweight chest exercises you'll need. Do all of them in a full chest workout, and in just 6 minutes you can get your pecs burning.
Best Bodyweight Chest Workout
Now if you're going to do a whole workout using the above calisthenics, just take note of the following.
Do push-ups for the first minute.
Do dips for the second minute (the actual time you spend depends on your training level).
Check out the rest of the full video tutorial below for the rest of the sets.
Now get ready to pump up your pecs!
Credits: ATHLEAN-X/YouTube